How can I persuade my husband to retire so we can go on a long cruise?
A cruise might be a nightmarish prospect for your husband. See if you can persuade him to gradually reduce his hours instead, says Jeremy Bullmore.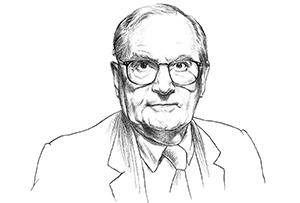 Q: My husband, a sales director, said he was going to retire at 65. He's now 68. There's always 'another deal' or 'more commission' that keeps him tied to the company, and the four-month cruise we'd planned keeps getting postponed. I feel like my life is on hold because of him and I'm sick of it. What can I say to make him see there's life beyond work?
Jeremy says: For many people, both men and women, work is a great deal more than a necessary activity that earns the money that pays for the food on the table.
They're the lucky ones. It means that they've found an occupation that engages and challenges them; that gives them opportunities to win or lose; that provides them with colleagues and friends with a shared framework of experience: often the most agreeable to have a drink and a gossip with.