I shaved my manager's head for charity. Did I overstep the mark?
On Red Nose Day, I got carried away and helped shave a stripe down my manager's head. Now I'm worried I went too far.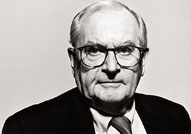 ---
Q: The business I work for is quite charity-minded and we do loads of stuff for Red Nose Day. This year, a few of us signed up to have our hair shaved off in reception but we got a bit carried away and ended up dragging off our manager to get his done too. We held him down all in good jest and the barber shaved a stripe down the middle of his head to get started but the manager suddenly went from laughing to getting really angry and stormed off. We were all a bit shocked. He returned an hour later with a number one all over but has barely said a word to us for the past week. I feel it's too late to apologise but we need to clear the air.
---
A: 'All in good jest?' Do you believe that holding someone down while his head is forcibly shaved is in good jest? Managers, like teachers, need to maintain a certain distance, a certain authority, if they are to function well. You and your mates destroyed it - and very publicly too. What will he have said when he got home that evening?
It's not too late to apologise. Do it, all of you, in person: and with no jokes, no excuses, just utter, abject sincerity. Don't expect immediate forgiveness - that's asking too much. But as the days pass and his hair grows back, you can hope for a gradual thaw. And that's probably more than you deserve.