'I can do three to four days without booze and managed three months last year' - Jonathan Downey
The bar owner, serial entrepreneur and king of street food collects claret, drinks craft beer and spent his summer in California.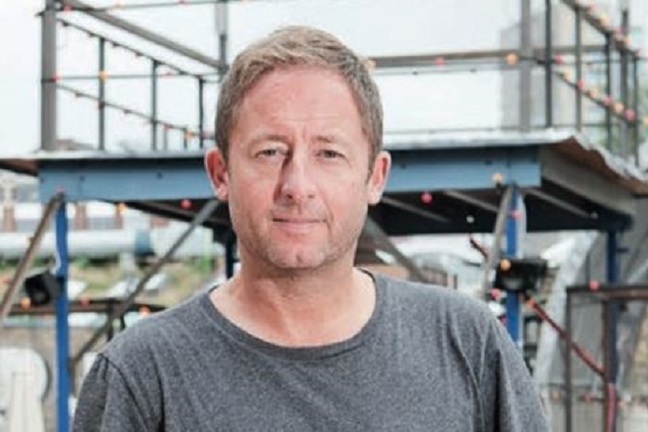 Work
I'm up at 7am in my Shoreditch flat. I was here for many years before it took off. The office is on Kingsland Road. My aim for London Union, which I run with Henry Dimbleby, is to open the world's greatest market in London. Things are more focused now than when I had 15 businesses in five locations: the UK, France, New York, Melbourne and Ibiza. I didn't have the time for all of them. The one in Chamonix, The Clubhouse, was great but drove me crackers. The French hate progress. (Hackney Council isn't much better.) Luke Johnson told me to sell a few things and I listened. My work is food and drink. There are only so many glasses of wine I can drink in my life so I now collect claret - Château Léoville-Barton, for example. I love 18-year-old Yamazaki from Japan and also drink tinned craft beer - Beavertown Gamma Ray, Brooklyn Summer Ale. I can do three to four days without booze and managed three months last year.
Personal
I go to the Virgin Active gym five times a week. I exercise, swim and do the steam. I get all my clothes from the Paul Smith sale shop on Avery Row. I hardly ever wear suits these days as I had to when I was a lawyer. It's now T-shirts and jeans. Shoes, socks, pants are boring - I get 10 pairs of everything. I use Kiehl's moisturiser; I'm 49 - I've got to fight the wrinkles. My bike is a Ridgeback but I don't wear a helmet. I believe if a skip lorry sees you in a helmet, he will take liberties. I've got a new Range Rover Sport, which is niggling me - 70 grand and it squeaks and has a bad sound system. I should have stayed with the Discovery, which I loved.


Inspirations
I've never read a single business book and I don't read much generally. Even on the beach. I still like Raymond Carver and Elmore Leonard, though. I've got some art pieces by Boo Ritson, Adam Dant, Gavin Turk and Peter Blake. I'm quite full on/high energy so I try to make time for my Calm app, which helps me meditate. But life is much more fun than being a corporate lawyer restructuring BCCI, Polly Peck and the Maxwell empire. Since 1986, I've had four season tickets for Manchester United. I make 10 games a season. Last season wasn't good and I don't mind City's success. It'll be short-lived, whereas United will still be up there for decades. Manchester is my hometown but it's still nowhere near up there with London in my business.