'I was told people like me didn't go to Oxford': We reveal 35 Women under 35 2014
Success did not come easily to some of this year's crop of winners, who needed bucketloads of determination and self-confidence to fight their way to the top.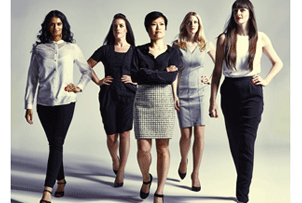 'I don't care what you think. I only care what your boss thinks.'
Noelle Chen was sitting in a meeting in Beijing with 40 other people, negotiating the sale of a mining company, when the insult was hurled at her from across the table. The offender had assumed that 28-year-old Chen was an analyst. Actually, as the youngest manager on Rio Tinto's global business development M&A team, she had coordinated the entire deal. She was the boss.
'It was a red rag to a bull,' says Chen, originally from Singapore. 'I stopped the entire meeting, explained my role and made her [yes, that scathing remark came from another woman] apologise.'