I want a new job, but I'm pregnant
Our correspondent is through to the final round of interviews for her dream job - but there's a problem...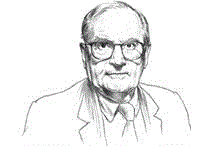 Q: I'm through to the final round of interviews for the sales director role at my company. I'm delighted (it's my dream job) but I've just found out that I'm eight weeks pregnant. At what point should I tell work? I don't want them to rule me out just because I'm having a baby, but, equally, I don't want to go for the job under false pretences. My husband and I haven't even told our families that we're expecting. What should I do?
JEREMY SAYS: You've no obligation to tell your company immediately. Many couples prefer to keep the news to themselves, even from friends and family, until the pregnancy seems secure; and that's entirely understandable. Once that point has been reached, however, I think you should inform your company right away. The law says that such information mustn't influence their decision and - since they obviously rate you highly enough to shortlist you for this big job - it shouldn't count against you. And if you do fail to make it, you must resist any temptation to harbour dark suspicions. The alternative is deliberately to withhold the news and hope you'll be offered the job before your pregnancy becomes obvious.
So your employers will soon find out that you didn't trust them: not the best beginning to a new and important job.