Should I come out at my work summer party - and take my boyfriend?
Yes, let your firm know you are bringing your male partner, says Jeremy Bullmore.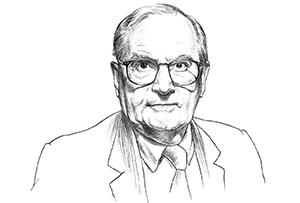 Q: My company is organising a summer party. Partners are invited, too. I'm gay and, working for a rather traditional accountancy firm, have always been very discreet about my private life. I'd like to take my boyfriend to the party - I'm fed up with pretending to be someone I'm not - but I'm nervous about the reaction. What should I do?
A: I'd be pretty certain that all your immediate colleagues are well aware that you're gay and see nothing particularly remarkable about the fact. They won't have brought the matter up because of your own reticence on the subject. Since you've never mentioned it, they've thoughtfully assumed you've preferred to keep it that way.
So when you accept your invitation to this party, don't make a great thing about it but do make it absolutely clear that you'll be bringing your partner and that your partner is male. (I hope he hasn't got one of those ambiguous names such as Hilary or Evelyn.) Write, for example, 'Many thanks for the invitation and I'm very pleased to accept. I'll be bringing my partner, Thomas Wright. He's delighted to be included and much looks forward to meeting you all.'