'I worked like a crazy woman, but the responsibility weighed heavily on me and I turned to drink' - Sarah Heward
HOW I BEAT THE ODDS: The owner of The Real Food Café in a remote part of Scotland has had to cope with the death of her husband, vandals and problems finding staff.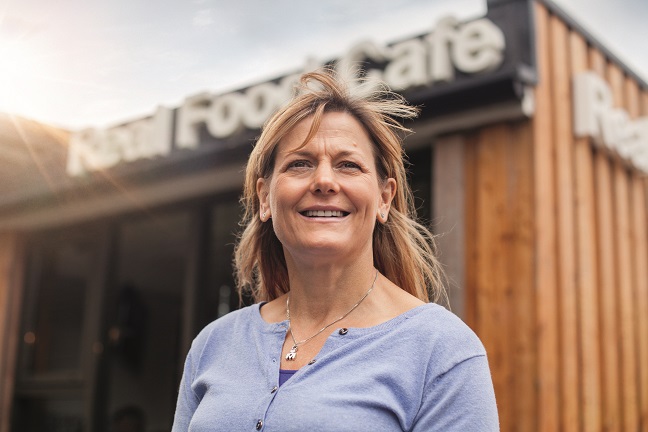 Before 2005, my partner Steve and I hardly ever saw each other. I was living in London as managing director of a hospitality company, while he worked in the oil industry out of Paris. We seemed to spend half our free time on Eurostar. When Steve's sister was diagnosed with cancer, we started thinking about what we were doing with our lives.
By chance, I came across an advert for an old Little Chef in remote Tyndrum, on the main road from Glasgow to Fort William. We knew the area as we had a holiday cottage nearby, so we went to have a look. It was in a sad state but we had this vision for it, as a roadside fish and chip shop with a Scottish twist. Our friends thought we were mad. But we bought it that year, and moved to Scotland. Steve planned on working freelance in Aberdeen while I ran the café, but he only ever ended up doing that for three days. He found he loved the catering business and threw himself into it with me.
Sourcing ingredients locally proved very difficult, as many markets wouldn't deliver our way. We also underestimated the challenge of getting staff. Tyndrum is tiny and there's no one else for 40 miles in any direction. It was tough, but we loved the new outdoors life we had there. It was like being a pioneer.