IBM's 'hack a hairdryer' campaign gets burned
It was meant to show that innovation is independent of gender, but IBM's women in tech campaign seriously backfired.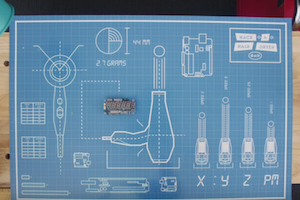 Everyone loves an uplifting campaign. When done well, it can spark worthwhile discussion, not just a good batch of press coverage. Sport England's success with This Girl Can showed just that. Of course when it goes wrong, the results can be disastrous.
So spare a thought for tech firm IBM, which has suffered the 'hairdryer treatment' from all sides after an ill-advised campaign, #HackAHairdryer, picked up traction for all the wrong reasons. The video, which has since been pulled, shows women reverse engineering a hairdryer. The idea was – apparently – to try and encourage women to get into technology, but quickly drew widespread criticism from women who actually work in tech for being patronising.
That's ok @IBM, I'd rather build satellites instead, but good luck with that whole #HackAHairDryer thing. https://t.co/n3vp0grbEP