I'd like to carry on working with my dad, but his partner's not keen. What can I do?
You need to have chat with your father, but choose your words carefully, says Jeremy Bullmore.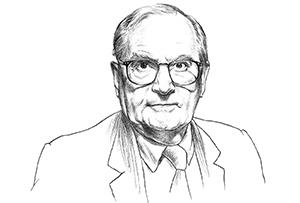 Q: I am a 28-year-old recovering investment banker. Since I left the City 18 months ago, I've been helping my dad in the family business. I was pretty reluctant but to my surprise I am really enjoying myself. I'd like to make a go of it, but his business partner has privately made it very clear that he doesn't want me to stick around. What should I do?
Jeremy says: Your father's the most important figure in this small drama, but it would be entirely unfair to confront him with this problem; to demand that he make a Solomon-like judgement between his partner and his son. So you should say to your dad, 'Thank you very much for helping me get back on my feet. As you must have noticed, I've enjoyed it a great deal more than I thought I would. But (your partner), entirely understandably, feels a bit uncomfortable with me around - so this is just to say that I'll be sloping off again in a couple of months.' You mustn't give the slightest indication that this decision is open to debate. From his response to this firm statement of intent, you'll know exactly what his feelings are - and what in turn you should do.
Jeremy Bullmore is a former creative director and chairman of J Walter Thompson London. Email him your problems at editorial@managementtoday.com. Regrettably, no correspondence can be entered into