ID crooks target small business
As the risk of personal ID theft becomes more well known, fraudsters take on SMEs instead.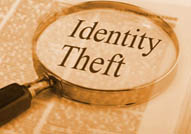 Over 220,000 of the nation's SME's have already been attacked, according to the results of a new survey out today, and the total cost to British business could be in excess of £50m. That's not small potatoes.

The Small Business Finance Barometer from merchant bank Close Brothers reports that the South East and London are the top regions for ID theft, with 36,430 and 33,731 cases respectively. Least likely to fall victim are firms in Wales, with 8,764 recorded cases, and Northern Ireland, with 5,742.

But what does corporate ID theft actually look like? A typical scenario could see the fraudsters changing the registered address of a firm at Companies House, and also changing the names of directors or the company secretary held there. They would then use these details to open bank accounts and order goods to be delivered to their 'new' address – leaving the business with significant charges to clear and, which is worse, a severely battered credit rating. It can also, of course, leave the firms providing the goods concerned seriously out of pocket, too.

SMEs are chosen, say the reports authors, because they generally lack the specialist personnel and processes to protect themselves. So what can you do to minimise the risks of attack? Here are a few tips from the Close Brothers experts:
Check the addresses held at Companies House regularly, or use their Monitor service to alert you to any changes.
File your accounts online, and via the protected online filing system, PROOF.
Don't rely on Companies House records alone when deciding to issue goods on credit –
insist on other proofs of corporate identity.
Vet new customers thoroughly. Insist on a landline phone number at least, and check you can contact them on it.

None of which sounds too difficult in principle, but even such simple checks are easy to forget in the heat of the moment, especially if the firm in question is a longstanding customer. But as ever, let the buyer – or seller – beware remains good advice.