'I'd rather shoot myself in the head than sell to a big brewer' - James Watt, BrewDog
AUTHOR Q&A: The BrewDog co-founder on the virtues of crowdfunding, the joys of parachuting taxidermic cats over the City and why he'll never sell to a big brewer.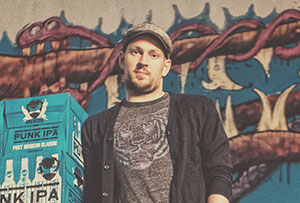 Why did you write Business for Punks?
I just got frustrated by business books written either by people who've never run a business or by people at the end of their career. I wanted to convey the hands on, rolled up sleeve, gritty side of running a business day to day. And I think the way we run our business is quite unorthodox and unique, so I wanted to share that philosophy.
You're known for an in-your-face approach to publicity. Which is your favourite stunt?