Ignoring depression is bad business
The corporate world acts as if mental illness doesn't exist - and that doesn't solve anything, says Katarina Skoberne.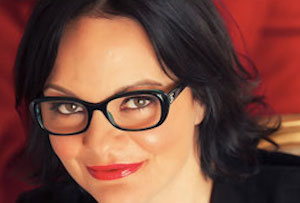 I am a businessperson who has suffered depression. I've managed it for as long as I can remember and, while it has been a cause of suffering for me, my work has, ironically, in many ways benefited. I've built and led three ventures. I've been named one of the 1,000 most influential British business people.
My work was what kept me afloat. It was a numbing mechanism, as was the success that accompanied it. All three of my companies were started from scratch - startups require a particular type of personality, much of which coincides with depressive or bipolar traits. Nassir Ghaemi, in his work A First Rate Madness, writes about the correlation of leadership in extreme circumstances with traits borne of mental health challenges. Resilience, empathy, courage and creativity are qualities that people who are long-term sufferers of mental health problems usually develop in abundance, and are especially able to apply in extraordinary circumstances.
Startups are chronically on the edge and that suited me, while masking the real challenges. I benefitted as well – at least in the short-term. But my colleagues often did not. I was a workaholic and suffered from an unhealthy perfectionism fostered by impostor syndrome. Until I learned to manage that I was not always the most pleasant leader to be around.