Ikea is bringing its meatballs to the high street
The Swedish furniture chain is looking to attract time-poor consumers.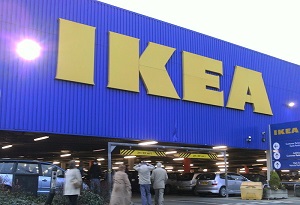 A visit to Ikea has long been a big day out, taking in acres of floorspace and culminating in a bowl of meatballs in the store's cafes. But it seems the furniture seller is mindful of the same consumer apathy that's afflicted supermarkets' out-of-town stores.

Today it announced plans to trial a smaller format store on a high street in Norwich this autumn. The shop will eschew Ikea's normal vast furniture displays and instead focus on click and collect. Supermarkets have been scrabbling to open more convenience stores as consumers have shifted to more frequent small shopping trips.

'We know that consumers in the UK like to shop across many channels and are using multiple devices,' said Ikea's UK country manager Gillian Drakeford. 'Our customers are also telling us that with 18 stores in the UK, we are often too far away. Order and collection points give us the opportunity to trial new ways of being more accessible.'

As for the meatballs, the new store will include a cafe, so it seems a safe bet you'll still be able to chow down.