I'm too much of a perfectionist
I have perfectionist tendencies, and it's something I've struggled with for 20 years. It's creating problems for my team.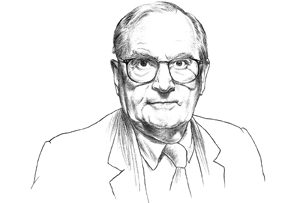 Q: It's been said of me in the past that I have perfectionist tendencies, and it's something I've been working on throughout my 20-year career, yet I still struggle with the issue. It came to a head recently after a 360-degree appraisal by my team members. It's clearly a problem for them - which came as a surprise to me as I thought I had this under control.
JEREMY SAYS: To call someone a perfectionist should be a compliment - but more often than not, it's used as a euphemism. It's a way of describing someone who is infuriatingly stubborn about the slightest detail of any undertaking, often at the expense of the morale of the other members of the team - and sometimes even of the successful and timely completion of the project itself. What's particularly irritating is the air of superiority that the 'perfectionist' often adopts; as if all the other members of the team are no more than a bunch of slapdash chancers.
I think it likely that, in your struggle to overcome your perfectionist tendencies, you've given insufficient thought to how your behaviour may appear to others; otherwise, the results of that 360-degree appraisal wouldn't have taken you by surprise.