I'm retired and need a challenge. Any suggestions?
I am 55 and sold my company two years ago. Now I am bored out of my mind. How can I get back into business?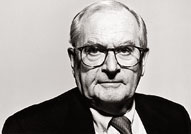 Q. I sold my company two years ago. I thought I'd enjoy the time at home with my wife and out on the golf course but I'm bored out of my brain. At 55, I don't think another start-up is on the cards. A few people have suggested non-exec roles but I'm not sure these will be 'meaty' enough for me. Any ideas?
Jeremy says: I'm still surprised that intelligent and successful people (though mostly men) seriously imagine that after about 35 years' working in business, they can go home one Friday night and immediately be happy to do nothing but play golf for the rest of their lives. Life-expectancy tables suggest you've got twentysomething years of playing golf ahead of you. No wonder you're bored.
My theory is this. Many men feel so guilty about enjoying their jobs – playing Monopoly with real money, the challenges to brain and character, the winning and losing, the companionship, the travel, the lure and prospect of promotion – that they pretend to their families (and indeed to themselves) that much of the time they're hating it. And they even begin to believe it to such an extent that they convince themselves they'll love it when they stop. You even had your own company and so will have been more than normally obsessed and engrossed.