Imperial 'quits' its Tobacco
What's in a name? The cigarette maker tries to distance itself from cigarettes by renaming itself Imperial Brands.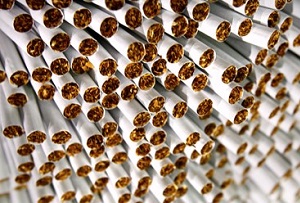 Tobacco is a dirty word, for a lot of people at least. It's not hard to see why, given the whole cancer connection, compounded by years of high taxes and negative marketing from health (and wallet) conscious governments. But for a tobacco company itself to turn its nose up at the word is perhaps more surprising.
Pending shareholder approval, 114 year-old FTSE 100 firm Imperial Tobacco will become Imperial Brands next year. Like Philip Morris in the US (now the far cleaner-sounding 'Altria'), the firm apparently wants to distance itself from its products' negative associations. Of course, 'Imperial' isn't exactly PC either. Perhaps it could lose that too, and just start calling itself 'Brands'?
Imperial's decision – which it stresses will only really affect its Bristol HQ, as it's 'not a global rebranding' – could have more to do with future diversification than PR. It already sells e-cigarettes and owns a logistics company (the imaginatively named Logista), which extends beyond its tobacco delivery core and contributed about 5% of the firm's £3bn adjusted operating profit this year.