How to implement flexible working in a small business
Providing employees with more freedom in how they work can help you attract great talent, so long as you're clear about what's on offer.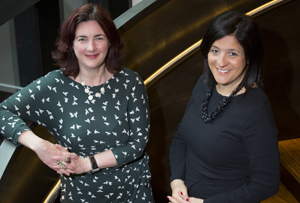 In the age of technology it's no surprise many people feel they should be able to work remotely and during hours that better suit them. Yet while there's clearly demand among workers, not enough employers are thinking about providing flexible options and the benefits it could bring them. To highlight the mismatch between demand and supply, flexible working organisation Timewise has around 78,000 jobseekers on its Timewise Jobs platform, but only 8.7% of UK job ads (for salaries of £20,000 upwards) mention flexible working choices up front.
So Timewise has launched a campaign - Hire Me My Way - which aims to create one million flexible working opportunities by 2020. 'Opening up flexibility genuinely does widen the talent pool,' says Karen Mattison, Timewise's co-founder. 'It's so underestimated how important the benefit of flexibility is to people.'
---