The importance of being a chairman
The chief executive may get the glory and the salary, but leading the board is an increasingly important role, requiring subtlety, maturity and an iron grip on the agenda.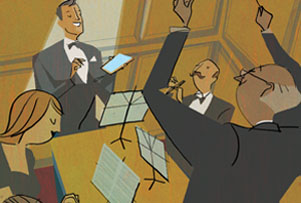 What does a plc chairman actually do? It may seem like a daft question, but in our celebrity culture of Dragons' Den, The X Factor and Britain's Got Talent, it can seem that there is space in the nation's boardrooms for only one star performer: the chief executive.
Theirs is the kudos of ultimate responsibility, the biggest pay cheque and the lion's share of the glory, balanced somewhat by the (usually agreeably distant) spectre of dismissal if things go really pear-shaped. The role has it all: power, money, jeopardy. No wonder CEOs traditionally hog the limelight.
By contrast, the chairman's role is less obvious and much less well understood. The task of running the board rather than running the company can appear limited and process-heavy, a lot of dull admin to be tackled while the CEO has all the fun.