In-the-red Turquoise rescued by LSE
Loss-making trading platform Turquoise has been bailed out by arch rival, the London Stock Exchange.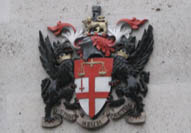 The deal – which will see the London Stock Exchange take a 60% stake – is delightfully ironic as Turquoise was set up in 2006 with the express intention of forcing the LSE to cuts its charges.
The consortium of banks which founded it (including Goldman Sachs and Morgan Stanley) were fed up of paying through the nose to trade on the Stock Exchange, so they founded Turquoise in an effort to drum up some competition and force LSE to cut its prices. For the backers which have invested an estimated £30m in the platform it is likely to be red faces all round this morning..