Income gap shrinks - but for how long?
The gap between rich and poor has been getting smaller in the UK - but recent events may not help...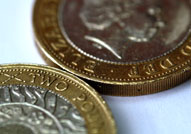 According to the Organisation of Economic Co-operation and Development, income inequality has fallen faster in the UK than in any other developed country since 2000. This might seem a bit odd given the notorious wealth accumulation by the City during this period – but apparently the rise in employment rates has boosted the income of the lower end of the spectrum. So unfortunately, if the forthcoming recession leads to more people losing their jobs, this trend could start reversing again even as City wages fall…
Most people would agree that huge income inequality within a country is a dangerous and divisive thing, both politically and socially. So these figures in some ways come as a pleasant surprise. Even the OECD calls the post-millennium decline in inequality 'quite remarkable' – and given that it came during a huge boom period for the City, as private equity and hedge fund bigwigs made vast personal fortunes, you can see their point.
However, it appears that although the rich have indeed been getting richer, the poor have getting richer at an even faster rate. According to the report's author Mark Pearson, rising levels of employment have been the most significant factor. 'Because we have had a lot more people in employment and a lot more redistribution, these two effects combined have actually increased the incomes of the poor quite dramatically,' he says. Income poverty (households earning less than half the average income) fell from 10% to 8% - the first time since the 1980s we've been well below the OECD average. Child poverty – one of Labour's key targets – also fell, from 14% to 10%.