India's ambivalence towards wealth creation
There is an attitude of ambivalence in India towards the country's impressive economic growth that some feel could retard the country's impressive performance since the economic reforms of the 1990s.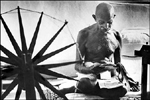 Many Indians still harbour doubts about the benefits of the materialistic society. This kind of debate is natural in any country where certain economic and political conditions have created a fast rise in wealth, which in its initial stages is unevenly distributed.
Interestingly, it is not the highly visible consumers seen in shopping malls who are driving the country's growth. Rather the internal consumption - which is an extremely important driver of India's economic success - is coming from the country's lower-classes in rural and urban areas who are finding they have more money to spend on goods beyond the necessities.
The spending growth, however, is not slowing down savings and investments. The latter trend will help to support investment in capital, which with infrastructure improvements could lead to greater improvements and efficiencies in the country's manufacturing base. With good capital productivity and infrastructure improvements, an investment-led cycle could lead to a surge in exports of manufactured goods.
In the long run, the duality between increased consumption and non-materialistic values will probably not stall India's juggernaut of industrial progress. Rather it should be seen as a sign of a healthy, natural debate going on within a country experiencing fast change.
Source:
A mature society embraces prosperity
By Anand G. Mahindra, vice chairm and and managing director, Mahindra & Mahindra Ltd
Far Eastern Economic Review, November 2006