To infinity and beyond? UK's space industry blast-off at risk
A report is urging the government to cut red tape to help the UK's small satellite makers.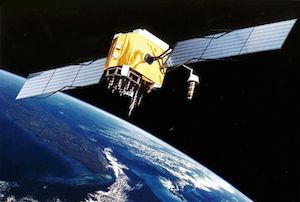 The UK's space industry is one of our best-kept secrets. Granted, Brits may not blast off cargo to the International Space Station, like Elon Musk's SpaceX. But satellite companies like Inmarsat and Avanti are world class.
The industry was worth £11.3bn to the UK economy at the end of 2014. That's according to the government, which wants to ramp up its 7% annual growth rate, with an aim of creating 100,000 new jobs and expanding the sector to £40bn by 2030.
It wants the UK to plant its flag on 10% of the global space market, up from 6.5% currently. But a report out today has warned that Britain's intergalactic ambitions are at risk unless the government does more to support small satellite makers.