Inflation changes on the way as ONS consultation begins
Britain's two-speed inflation rate - with CPI and RPI figures often disagreeing widely - may be up for 'rationalisation' if the ONS gets its way.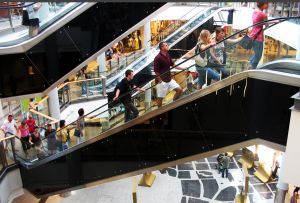 The official statistics body has today launched a consultation exercise to find out what all the many parties interested in the calculation of inflation rates think about the UK's current two-rate system.
The two rates in question, you will recall, are the older Retail Prices Index (which includes housing costs) and the newer Consumer Prices Index, which does not. For most of the last decade, RPI has generally been about 0.5% - 1% higher than CPI (although occasionally, confusingly, it is the other way round). The ONS wants re-jig the way RPI is calculated to make it follow CPI more closely. Simples.
Or not - for such an apparently arcane subject, this consultation promises to be a pretty lively exercise. For starters the argument between stats geeks over the mathematical minutiae of the formulae used to compile the indices verges on the quasi-religious. For main course, there's the small matter of billions in RPI-linked government bonds held by pension funds and savers, which stand to lose out from the proposed changes. And for pudding, the £200bn plus benefits budget, which wee Georgie is so keen to trim. Rises in many benefits are RPI-linked so any tweak which brings it closer to CPI could save the government billions, at least in terms of the future costs of rises yet to fall due.