Inflation: steady but controversial
Inflation rates hold firm, but the government is catching flak for switching its indexes. And that's before it's moved to Google's new one...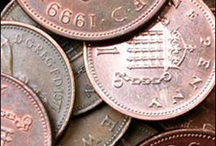 Today's official CPI figure shows the UK inflation rate remaining at 3.1% in September. Despite falling petrol prices and a decline in airfares, the rate was kept high by furniture prices, rising food bills, and clothing becoming more expensive as we move towards winter.
Inflation has proved a real bugbear for the Bank of England – it's been up at 3.1% since July, and above the Bank's 2% target for 10 months. And it doesn't bode well for us punters either – especially as our pockets also have the 20% VAT rate to look forward to.
But that's not the only source of disgruntlement here. There's a long-term issue too. The government is today switching how it sets increases in benefits and pensions, moving to CPI as a benchmark from the consistently higher Retail Prices Index. The TUC described the move as 'the most insidious cut' in public spending. And given that today's figures set the bar for next April, you can see their point: while CPI was at 3.1%, RPI was at 4.6% – that's quite a chunk of cash for claimants to lose out on.