INFOGRAPHIC: How to Feng Shui your office
Think you know your ba zi from your bagua? Use our guide to make sure your office chi flows free...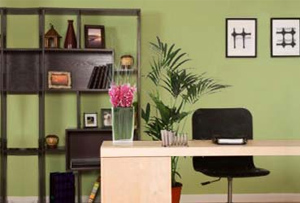 Feng Shui: it was definitely A Thing in the 90s, but since the dawn of the Twitter era any idea of achieving inner piece has been replaced by more-or-less constant chatter.

Although that could change: in China, the technique is still a big deal. In fact, some UK property developers report problems selling flats that are, for instance, in old hospitals or near grave yards, to Chinese clients – so those wishing to make the most of the UK's new, more free-love relationship with China could do worse than to get to grips with it.

Does it work? Who knows – but it's been around for 6,000 years, which Twitter can't yet claim. Here's our guide to what you need to know about Feng Shui. Who knew Donald Trump cared so much about his chi…?


- Source: www.viking-direct.co.uk