Inside LinkedIn's $1.5bn spending spree
The normally acquisition-shy social network has splashed out on training site Lynda, and it's not being too stingy with its junior employees either...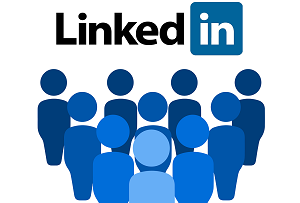 The 'professional' social network LinkedIn appears to have taken to heart the old adage that one has to spend money to make money. The firm announced yesterday that it's buying online training site Lynda for $1.5bn (£1bn), its first trillion dollar acquisition.
LinkedIn has a strong user base of 350 million career-minded professionals, but this resource has perhaps been undercapitalised in the past. The firm, for instance, is increasingly looking to make it easier for users to post and read content in a Facebook-style feed (check out MT's rather fantastic LinkedIn page here, to see what we mean), rather than just hunt for jobs or recruits.
Its purchase of Lynda is a further example of it branching out and finding new ways to monetise. Lynda charges its members for online video education courses in everything from coding to animation to web design. As LinkedIn boss Jeff Weiner put it, their businesses are 'highly aligned'.