Interview: Kevin Byrne, Checkatrade - Meet the entrepreneur taking on cowboy builders
Kevin Byrne's Checkatrade.com vets tradespeople and turned over £15m last year.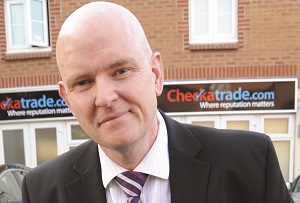 Getting work in your house can be a massive headache. Aside from the costs and your kitchen or bathroom potentially being out of action for days, if things go wrong then it's often difficult to get bad work rectified or to coax your money back from the tradesperson.
It might not be able to help with the first two problems but Checkatrade.com, the accreditation site for trades people founded by Kevin Byrne, aims to help people avoid the kinds of crooks who leave customers with a half-built extension and an exorbitant bill.