Interview: Meet Bianca Miller, the former Apprentice contestant who is transforming tights
Bianca Miller's range of nude hosiery has launched this week. Did Alan Sugar miss a trick?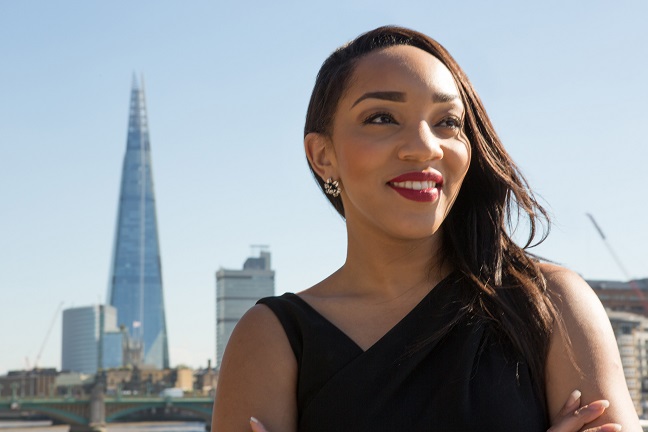 The Apprentice has a habit of not showing people in their best light. From the cringe-inducing CVs ('I see myself as a cross between the Wolf of Wall Street and Gandhi' was a recent corker) to the humiliating tasks that often leave candidates red-faced after a verbal dressing down from the ever-grumpy Lord Sugar.
Though she admits the show has become a bit too much about the entertainment and less about the business, Bianca Miller still says 'It's one of the best things I've done'. Miller had her fair share of bloopers in last year's series (offering a small shop exclusivity to sell her team's product in Westminster, for example) but she made it all the way to the final, narrowly missing out in the boardroom to Australian search marketer Mark Wright.
If nothing else, appearing on the show has helped build the momentum behind her range of nude hosiery, Bianca Miller London, which launched this week. The business 'redefines what "nude" means in the fashion environment,' she tells MT, because its range of eight shades stretches from the lightest pale 'powder' to dark 'mocha' tones, making it easier for women to find a colour that acually matches their skin tone.