Interview: Meet Pavegen's Laurence Kemball-Cook, the entrepreneur trying to turn pavements into power stations
Laurence Kemball-Cook's Pavegen uses the kinetic energy of walkers to generate electricity.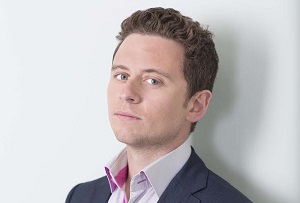 One day all of our conventional fuel will run out, yet for now our appetite for energy shows no sign of abating. Finding new ways to generate electricity is going to be crucial to maintaining the lifestyle to which we've become accustomed. While 'traditional renewables' like wind, tidal and solar energy are likely to be the backbone of this, a raft of new so-called 'clean-tech' companies has sprung up offering unusual ways to harvest energy.
One man who thinks he's developed a feasible solution is Laurence Kemball-Cook, an industrial design graduate whose technology aims to harness the power of human footfall. Pavegen, the company he founded and is CEO of, makes flooring tiles that rise and fall slightly as people walk over them, generating a small amount of energy from each footstep.