Interview: Meet Sam Middleton of The Chapar, the entrepreneur helping busy men stay stylish
Sam Middleton founded The Chapar to save people from the hassle of high street shopping.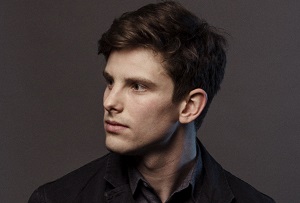 High street fashion retailers have had to up their game in recent years, but as an industry it has held up relatively well in the face of increasing online sales. There's a key reason for that – clothes are a very personal product, and it's no surprise that people want to touch and try on their new shirt or shoes before stumping up some cash.
Online retailers have tried to address this though – most offer free returns and Asos has even trialled click-and-collect lockers with a built-in changing room. One company trying to take the hassle out of clothes shopping is The Chapar, a menswear tech start-up founded by father and son Joe and Sam Middleton.
'My dad worked at Levi jeans for 23 years,' says Middleton the younger. 'He'd seen reams and reams of data in his time at Levi's that showed the modern man wants to dress well, wants to look good, but just doesn't want to shop. He doesn't have time, doesn't enjoy shopping and is a bit overwhelmed by the whole prospect.' Having spent hours last weekend scouring heaving department scores for a decent pair of shoes, MT can empathise.