Interview: Poundworld founder Chris Edwards on selling up for £150m
HOW I BEAT THE ODDS: Chris Edwards on growing up in the fairground, building a bargain retail chain and starting over again.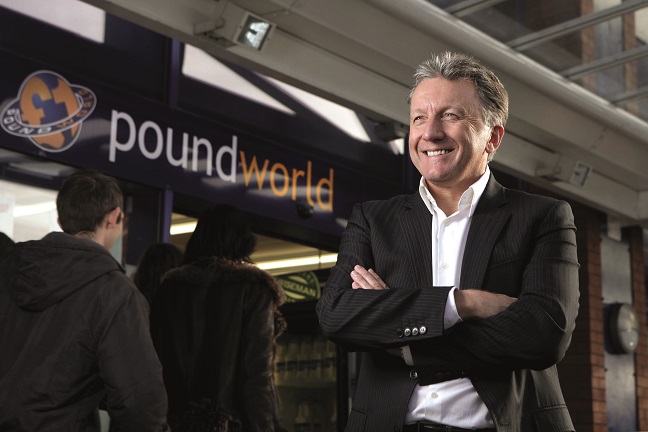 I was born into a fairground family in Saltburn-by-the-Sea. When I look back now it looks like an unusual life but when you're born into it you don't know any different. It's not the best way to get an education because for six months of the year you're moving around the country. With the fairground world you're practically born to work, if that doesn't sound too harsh. My father was my mentor. The lesson was always there's no free meal ticket – you're only going to get what you work for.
In the fairground community, nearly everyone marries within the business. I decided to marry somebody else, so my dad's advice was that I should stick to the markets, where we worked in the winters. I started on Wakefield Market aged 18 and left it when I was 30. I also opened a couple of stores, called Bargain Centre.
I switched focus from shops to nightclubs after I went to Las Vegas on holiday in 1982. I found an advert in the Yorkshire Post for a nightclub for sale in Halifax, which I bought. I opened the Carousel in 1983. I had eight at one point but I'm down to two. Today they can only survive if they've got a niche. The niche I've got at The Birdcage in Manchester is drag entertainment. And the other one, Space in Leeds, is all students.