Interview - Simon Duffy, Bulldog: Exporting is 'tremendous fun'
The former Saatchi & Saatchi-er has built the skincare brand into a multi-million pound turnover business.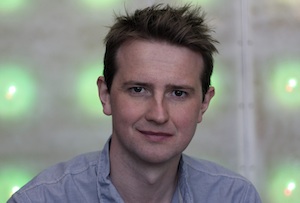 It was a bold move to take on the likes of L'Oreal, Nivea and Dove, but in Simon Duffy's case it appears to have paid off. Bulldog, the male skincare brand he created with friend and former investment banker Rhodri Ferrier, expects to turn over £9m this year, up from £5.9m in 2013, and is sold in 14 countries around the world.
His inspiration for the brand was the result of a shopping trip when he lived in New York in 2005, where he was working for Saatchi & Saatchi's product innovation arm. He was picking up some natural skincare products for his then-girlfriend (and now-wife) Annabel when he realised there weren't any similar products available formulated specifically with men in mind.
At first Duffy wasn't sure if there was a viable gap in the market - in the UK less than 25% of men regularly used moisturiser and face wash. But he decided this could be remedied by launching a brand which was explicitly targeted at males, rather than being adapted for them by larger brands.