Interview: Thomas Heatherwick faces his biggest challenge yet
THE MT INTERVIEW: The designer of the planned London garden bridge has powerful fans, but will they be enough to fend off critics of his new project?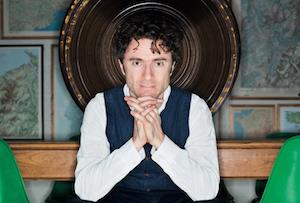 The owner of the business can see where this photo shoot is heading. 'He took me with my hood up,' laughs Thomas Heatherwick, shaking his curly-haired head and stripping off his voluminous duffel coat. Sinister monk? Deranged trawlerman? He smiles.
Heatherwick is many things – designer, entrepreneur, studio boss and assured networker – but sinister is not one of them. A zealot, maybe, though with his saturnine good looks and shirt/waistcoat/trouser combo, maybe he should be rigging the ropes in a gypsy circus. He is certainly one of the most deferential mavericks you could meet, gently spoken and anxious to accommodate.
So here we are, fluffing around, choosing where to talk. He wants the better-looking table smack in the centre of reception at his business, Heatherwick Studio, a vast sprawl of desks, screens, artefacts and ducting wedged beside a Travelodge just down from London's King's Cross station. I want the quiet corner where the clattery noise created by so many hipsters working under so much exposed concrete is lessened. He easily defers.