Interview: Trainline's Clare Gilmartin - 'You don't have to stay at work till midnight'
THE MT INTERVIEW: The super-focused CEO has made a rapid journey to the top. Now at Trainline she has big plans for the humble rail ticket. Will the nation's smartphone-toting travellers get on board?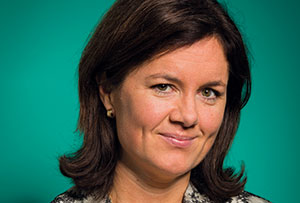 Clare Gilmartin is a rarity, and not only because of the rather obvious fact that she is a female chief exec in the very male business of rail. It's a sector where the big cheeses apparently prefer to spend their time lobbying politicians or playing with their life-size train sets rather than worrying about the poor old passenger, who often seems to be regarded as an unwelcome intrusion on the boardroom agenda.
So it makes a change to come across a rail company boss who pays more than lip service to the needs of their customers, welcoming emails from Trainline customers and even choosing to hook into the call centre to hear tales of woe and frustration from the frontline of the UK's creaking and overcrowded rail network.
'I listen to customer calls every week, and I encourage my team to do so as well. You can look at data all day long but sometimes you just need to hear a customer talking. When they are struggling with a mobile ticket or with part of their journey, that's an invaluable insight. There is nothing like hearing the human emotion when things go wrong for fuelling my enthusiasm for getting it sorted out.'