Intrapreneurship: What's the big idea?
How we can preserve 'skunk works' from the dead hand of corporate conformity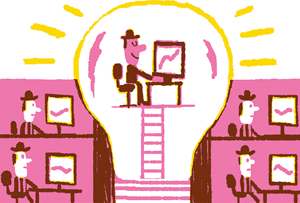 Scholars can hardly agree what entrepreneurship means, and then up pops this term. How can companies, which specialise in doing things efficiently and cost-effectively, fan the spark of invention and risk appetite?
The obvious threat is that the efficiency and control-seeking immune system of the corporation treats unruly creativity as a pathogen to be neutralised by 'management', thus discouraging entrepreneurship.
One solution is to buy people in, coat them in some super-protective membrane and feed them through a hole in the roof, hoping that they will come up with the next generation of wealth-producing products or services.