Investors lose taste for Greggs' upmarket nosh
The baker's revenues continue to soar but its shares plunged almost 10% today.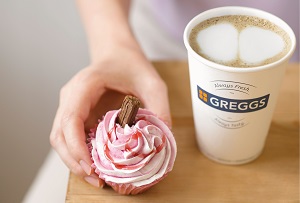 Greggs has made a big deal out of its transformation from an artery clogging bakery chain to a mid-market sandwich maker, but it seems investors are beginning to lose their appetite for its posh nosh.
The food retailer reported a pretty scrumptious 5.2% jump in sales in the year to January 2 this morning, including a 4.7% boost from stores open more than a year – a performance chief executive Roger Whiteside described as 'another excellent year of progress.'
The company said it expects full-year profits to be in line with previous expectations, but its investors were clearly hungry for more. Greggs shares plunged around 9% this morning to 1,114p, their lowest level since October.