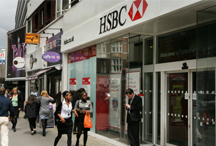 The 'invisible' Lord Green
Quote of the day: 'He is the invisible man... His submarine strategy of staying below the surface won't work.' -- A Labour source wonders why business minister Lord Green hasn't been hauled up for questioning over how much he knew about the money laundering scandal at HSBC when he was the bank's CEO and chairman.
Published: 20 Jul 2012
Last Updated: 09 Oct 2013
Find this article useful?
Get more great articles like this in your inbox every lunchtime