Ireland refuses to be caged by Euro bail-out
The Celtic Tiger is remaining steadfast amid pressure to take Europe's help. But how long can it hold on?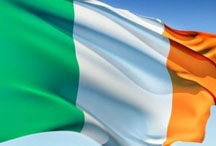 The Irish government is certainly putting up a good fight, gritting its teeth and describing reports that it may approach the European Financial Stability Fund for up to 80bn euros as 'fiction'.
The British taxpayer will certainly hope for a happy ending: thanks to Alistair Darling's deal back in May, the UK is liable for 13.6% of the 'community facility' that contributes to the fund, meaning we could be shelling out 7bn euros to prop our neighbours up.
Ireland's finance minister Brian Lenihan heads to Brussels on Tuesday for face-to-face negotiations with his EU oppos, seeking an alternative solution to the mess. Much of Europe fears that if a solution isn't found quickly then they'll have another Greece on their hands. And that little mishap ended with a 110bn-euro bail-out and the dropping of several unappealing foreign objects into the EU's metaphorical ouzo.