Irish bailout to cost UK £7bn
The UK Government is contributing £7bn to the Irish bailout. Well, if you've got money to burn, why not?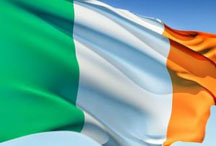 So we've finally reached a huge, albeit inevitable, milestone in the great Irish Bailout Saga: the Irish government has… drum-roll please… gone for the money. The Irish Government yesterday finally capitulated and accepted the Eurozone's continued attempts to lend it cash. The package, coming from both the EU and the IMF, could wind up being around 90bn euros, to be confirmed in talks over the next few days.
Then this morning George Osborne announced that the UK will be chipping in with a bi-lateral loan of its own, to the tune of £7bn. This has had many of his eurosceptic peers scratching their heads and reminding him that the whole point of not entering the eurozone in the first place was to avoid getting dragged down when things went wrong. At least the UK's taxpayers will be able to give in generous spirit – it's not like the UK has a famously crippling fiscal problem of its own. Oh, hang on.
Osborne's argument, clearly anticipating a flood of eurosceptic vitriol, was that Ireland is 'a friend in need'. This may be interpreted by more cynical ears as: 'They're going to have to pay this baby back with interest'. The more cash-conscious taxpayers will probably understand the logic, but may well question whether that still stands up if a crippled Irish economy simply can't afford the installments.