Islam means business: Meet the new generation of Muslim entrepreneurs
From halal ready meals to dating and Ramadan apps, the UK has seen a host of innovative businesses serving the Islamic community. We report on the entrepreneurs combining commerce with religion.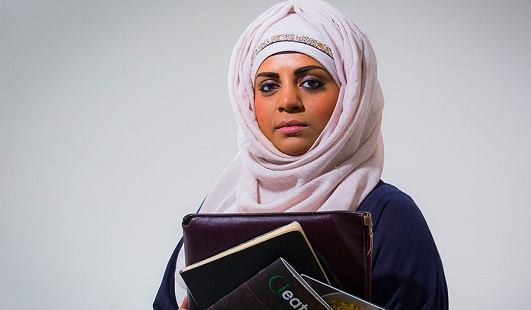 You're Muslim. You're single. You want a date. What do you do? Getting an arranged marriage seems a bit much under the circumstances, but a cheap hook-up's a definite no-no. The solution is perhaps to be found on muzmatch, the 'Islamic Tinder'. The principle's much the same - swipe right if you fancy a local single, or left to pass - but the execution's a world apart. Profile-making options include declaring your prayer frequency or how many kids you want. If you're a woman, you can obscure your photograph or nominate an online chaperone to vet transcripts of your conversations in the interests of Islamic modesty - not exactly features you're likely to find on a Western app.
Except muzmatch is a Western app. It was founded by an investment banker from Manchester called Shahzad Younas, and it's already got 50,000 users less than a year after launch, mostly in the UK. The numbers are growing fast, by word of mouth alone. 'I loved the new dating apps,' explains Younas, who quit his job at Morgan Stanley to launch the website version of muzmatch in 2014. 'I thought why is no one else doing anything like this for Muslims?'