Italian style
Bulgari has risen to become a leader in the luxury goods sector and now CEO Francesco Trapani is seeking to broaden the brand. Interview by Susan Owens.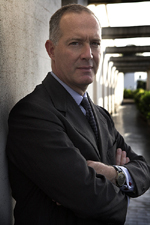 In two decades Francesco Trapani has turned the Italian jewellery company Bulgari into one of the fastest growing firms in the global luxury goods sector. As the great-grandson of a Greek silversmith who migrated to Rome in 1879 where he changed his name from Boulgaris to Bulgari, luxury is Trapani's birthright as much as it is his vocation.
He is one of three members of the dynasty who, with his uncles Paolo and Nicola Bulgari, collectively hold a 52% controlling interest. In 1984, Paolo and Nicola, chairman and vice-chairman respectively, appointed their nephew as CEO. He was just 27 and fresh from studying business administration at New York University. Despite the Italian economy languishing under Silvio Berlusconi (it has shrunk 4% since 1999), Trapani has steered Bulgari to number three after Cartier and Tiffany. It had a turnover in 2005 of EUR919 million ($1.2 billion), double the previous year's figure.
- WB: When Italian luxury is typified by small, family-owned companies skilled in old-world craftsmanship, what differentiates Bulgari in a climate of globalisation?
Francesco Trapani: Italy used to be extremely successful because of its small companies and their artisans, but today the global market requires you to be seen as big. If you are too small, you don't have the means to invest in order to grow and you run the risk of not being a leading player in your industry. Italy is still the sixth largest economy in the world, but we are less and less dominant in each industry. We are no longer as well represented in cars, computers and food.
It's important you are global - unless it's the World Cup and then you want to be Italian. When you talk about luxury, you have the giants and then medium-sized and small companies, such as Bulgari and Brioni. These smaller companies have to find a competitive advantage because they don't have the muscle of the giants - so they have to offset that with a higher degree of creativity.
- Is Bulgari closer in style to the great French houses of Chanel or Hermes, which follow a strategy of vertical integration (by which a company owns or part-owns the specialty suppliers, such as Bulgari's stake in Prestige d'Or, which makes high-end watch straps)?
Yes, that's proved successful for the French houses. In recent years, Chanel has bought six small specialist companies and Hermes has acquired a tanning company and milliner. They did so to preserve and control the dying artisan skills that underpin their bespoke products. We are just like Chanel in that way. The difference between the French and Italian luxury goods companies is that the French have much larger, more structured companies. They are industrial conglomerates.
- When the share price soars, as it did this year by 106%, what does that say?
When our share price goes up, which happens every now and then, it's caused by rumours that we are about to be bought by conglomerates such as (Bernard Arnault's) LVMH or [Franaois Pinault's] PPR. But, as I repeatedly tell reporters, Bulgari is not for sale.
- While many Italian family-owned companies in the luxury sector are struggling, they still have an allure. What is the strength of Italian style?
Style differs from company to company; if you look at just two, Armani and Versace, they're totally different. I don't think we can say quality is the key to Italian success. It's the Italian ability to understand, worldwide, what will be successful globally. Italians have an image of being particularly good at defining style in a way that is appreciated worldwide. The problem is that they're just not any good at running the economy.
- Up until the 1970s, Bulgari was little known outside its homeland, other than to jewellery connoisseurs such as Audrey Hepburn, Grace Kelly and Sophia Loren, or a male clientele, including Kirk Douglas and Tony Curtis. Richard Burton famously said about Elizabeth Taylor: "I introduced her to beer and she introduced me to Bulgari." What was the early history?
The firm's beginnings in Rome were modest when Sotirio Bulgari first sold trinkets from the window of a friend's shop. In 1905, he opened his first shop at what is still the flagship store today, number 10 via Condotti. Sotirio called the store Old Curiosity Shop, in an attempt to attract the English on their grand tours of Europe. The style evolved from fine silver, necklaces, bracelets and earrings, to diamond Art Deco styles in the 1920s and '30s, to increasingly elaborate pieces set with rubies and emeralds in the soft, round cabochon cut for which we became famous.
In the mid-1960s, Bulgari revived the tradition of ancient gold, silver and bronze coins set in jewellery, reflecting its Hellenic origins. By the '80s, its Parentesi collection of interlocked bracketed rings, necklaces and earrings had become one of the world's most copied designs. With each decade the designs became heavier, the colours more vivid. Rubies, emeralds and diamonds were juxtaposed with a boldness that was entirely new. The combinations of amethysts, citrines, tourmalines, corals and pearls made Andy Warhol remark that he headed to Bulgari every time he visited Rome "because it's the best exhibition of contemporary art".
- When did the company expand outside Rome?
Not until the 1970s, when it opened in New York, Geneva, Monte Carlo and Paris.
- After your appointment as CEO, you trod lightly for a decade. Then in 1993 you started to diversify.
We introduced a fragrance and two years later the family listed the company on the Milan stock exchange. Three years later we followed with a collection of silk scarves and ties, followed by leather goods, watches and eyewear.
- You surprised the market and worried analysts when you announced that the company would follow Versace's lead and branch into the hotel business through the Bulgari Hotels & Resorts chain. Why?
It nourishes the brand and offers a glimpse into a bespoke world. The venture spans two properties: the first, in Milan, will break even in 2006 as forecast; a second opened in Bali, on the southern tip of the Jimbaran Peninsula, in late September. The hotel is in line with the position of the company: we want to be very contemporary and show that Italians are international. We are based in Italy, but we have been working abroad for many years and the success comes from the ability to understand and adjust to different cultures.
- After you shored up the core Bulgari brand, you began looking at a wider canvas. You formed a private equity group with a former director of Deutsche Morgan Grenfell. This EUR250 million fighting fund (Bulgari invested EUR20 million) called Opera throws a management and financial line to companies threatened with losing market share, being taken over or, worse, failing. Why this new interest and what brands have you invested in? Is this a sentimental undertaking, a mission to save great Italian brands?
Opera has bought 90% of shoemaker Bruno Magli, 96% of watchmaker Sector Group and 51% of furniture maker B&B Italia. There are several brands under consideration.
Opera is anything but a sentimental undertaking. I see the potential to protect and boost these brands, while allowing them to retain a healthy, independent handwriting. Indirectly, we are helping companies to manage and grow in a difficult market (the Chinese have made serious inroads into the Italian furniture business, for instance), but this is not sentimentality. When you are managing funds for public investors, you do your best to maximise profit to satisfy those investors.
- Will Opera take long-term control, as the French luxury conglomerates do?
No. Opera is totally different to PPR or LVMH. Those are major industrial holdings; Opera is a purely financial private equity fund, which means it purchases and resells companies. We will not keep a company for more than six or seven years, when we will aim for a profitable sale.
I want to make a clear distinction between Bulgari and Opera. Companies such as Chanel purchase smaller companies involved with the production of watches or specialist items. Opera is purely a financial activity for Bulgari, like any private equity fund. Management is in the hands of a dedicated team, but we do have veto power over acquisitions.
- How do you plan for global growth?
For a company in the luxury goods business to be successful, you must be part of a global market and for that you need the right financial means. Size matters more and more. Until a few years ago, this was a small world for small artisan companies, but today it is an industry with big players and you need a certain critical mass. Without the means to invest, you don't have the possibility of growth. One of the key things for companies such as Bulgari is to have powerful mono-brand stores, and to do that you need a lot of money.
- What acquisitions have you made in the last five years, and what is your thinking?
In 2000 we acquired Gerald Genta and Daniel Roth, both high-end Swiss watchmakers. In 2003 and 2004, we acquired Crova, a small, family-owned jewellery-maker in Piedmont. In 2004, we entered into a 50/50 partnership with a subsidiary of the Leviev Group, the world's largest supplier of cut diamonds. Last year we bought a 50% interest in Cadrans Design and a 51% interest in Prestige d'Or, plus a 100% purchase of Italian leather goods company Pacini.
Our objective is to invest in these companies' ability to develop quality products to serve Bulgari's needs. The philosophy is not to produce everything internally because you don't want too much rigidity. The best situation is always to have capacity; full saturation of the internal capacity and to purchase also from outside. If you have to cut production, you cut from outside - you don't close your own factories.
- What are the advantages of expansion?
When you have size, you can afford better quality. Behind the big names, you have the financial means and the organisation necessary to be able to deliver high quality to every part of the world. In my opinion, the quality of the product is much higher today than 20 years ago. For example, behind the launch of a new watch are the producers of dials, metal bracelets, all the components that enhance the quality.
- And is there a major store expansion under way?
We opened a new store last year in Paris in the Place Vendome; a remodelled store will open on Fifth Avenue this year; and the 10-story Bulgari Ginza Tower will open in Toyko at the end of 2007. Japanese clients provide 26% of the company's total revenue. We have eight new stand-alone accessories boutiques in Milan, Florence and Rome, with Shanghai, Bangkok and Washington also on the drawing board.
- Is the marketing strategy evolving with these additional stand-alone accessories stores?
Yes. We have always sold a small selection of accessories in jewellery stores, but we are developing a new strategy. We will continue to have some accessories in our jewellery and watches stores, but we are building dedicated mono-brand stores. We are testing the formula and according to the results we will expand. The objective is to become a successful company in accessories and to do so you need a very large line of products. We are not in fashion, we have no shoes and we will not have for the next few years. We will stay with small leather goods. There is room for expansion within these collections.
- What are the pitfalls of running a family company?
Family companies have pros and cons. The pros are that you have someone very passionate who has developed a company with the objective of making money and a long-term perspective. But very often family companies become difficult to manage because the second generation comes along and all of a sudden you have the CFO who is your cousin, the marketing manager is your sister... We have seen plenty of this in Italy.
Bulgari is a good blend, because the CEO is in charge of the family name; we have a long-term objective. But it's a listed company; 50% is in the hands of third parties and all the management, except for the CEO, is external, and the CEO knows that he can lose his job if he doesn't perform.