Italy has fined Trip Advisor for not stopping false reviews
The Italian competition authorities are doing their darndest to put a leash on the internet.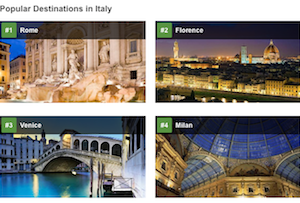 If governments and regulators around the world can agree on anything (which they normally can't), it's that it's nigh on impossible to control the internet without a ruddy Great Firewall a la China. Nonetheless, many are doing their best to bring some order to the lawless online jungle and the latest is Italy's competition regulator, which is fining TripAdvisor for not stopping false reviews finding their way onto its site.
The watchdog has slapped a €500,000 (£393,000) fine on the site, saying it has been promoting its reviews – including the allegedly false ones – as 'authentic and genuine'. TripAdvisor has now been given 90 days to come up with a solution, according to The Guardian.
The punishment comes after a seven-month investigation that was prompted by a complaint from a consumer protection group and, less surprisingly, a hoteliers' association.