It's Black Friday, Friday - the annual Christmas shopping orgy is here
Amazon is already offering Black Friday deals. It's only Monday.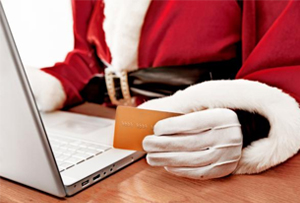 Like any American consumer bandwagon worth its salt, British retailers have jumped all over Black Friday like hares on heat. Amazon is currently plastering 'lightning deals' of up to 70% off on everything from DVDs to drills all over its UK site – and it's only Monday.

The ecommerce giant brought Black Friday deals to the UK in 2010, but the day really started snowballing last year when Asda aped its American parent Walmart by offering in-store deals (and importing the broken bones).

This year everyone from Sainsbury's to Superdrug, which is launching promotions on what it's calling 'Pink Wednesday' ('on Wednesdays we wear pink'), is joining the festive fun on November 28th.

The annual consumer orgy falls the day after Thanksgiving (the 4th Thursday in November). Some claim it was named by Philadelphia police in the 50s and 60s due to the travel chaos caused by the yearly Army vs Navy American football match; others say it's the first day of the year retailers move into the black.

Although the day is traditionally one of in-store stampedes, this year the frenzy is set to move online. Visa Europe expects Brits to spend £360,000 every minute online, a total of £518m, on its cards alone, with transactions up 22% on last year. Meanwhile, it predicts £500m will be splurged on Cyber Monday in a week's time, which used to be the biggest online shopping day in the UK.

Last year, 4 million orders were made on Amazon on Black Friday, beaten by 4.1 million on Cyber Monday. John Lewis' web traffic peaked between 7am and 8am on Black Friday, 14 times higher than their previous record. This year will be 'bigger still', according to the department stores' online director Mark Lewis.

But that doesn't necessarily mean people are actually spending more – they may just be shifting spending earlier in the Christmas season. And in a world of flatlining retail sales, Christmas is becoming even more make-or-break. 'Individual retailers can grow sales if they are the ones getting the early bite of the cherry,' Neil Saunders, managing director of researchers Columino, told CityAM. 'Christmas spend is finite; once it's gone, it's gone.'

On the other hand, Deloitte predicts Brits will spend £42.4bn in the run up to Christmas this year, £1.5bn or 4% more than in 2013. Either way, retailers will be scrapping for sales as consumers sharpen their elbows and flex their click finger.