It's on - Candy Crush maker King files for IPO
IPO WATCH: After months of speculation, London-based King has filed for an IPO in New York.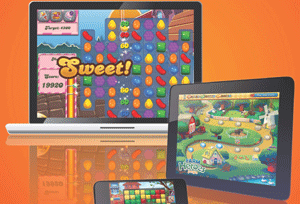 Candy Crush was the highest grossing app on both iPhone and iPad in 2013 and there have been rumours for some time that its maker, King, was planning to float.
Today that was confirmed as it was revealed the London-based King Digital Entertainment has filed IPO papers with the US Securities and Exchange Commission (SEC). After creating the most popular and profitable smartphone app in history, King hopes to raise as much as $5bn when it floats on the NYSE under the ticker 'KING'.
The games developer has been one of London's fastest-growing tech firms in recent years. Last year the firm generated profits of $714m on revenues of $1.88bn from games including Candy Crush, Pet Rescue and Farm Heroes. That rose from just $11m profit the year before on revenues of $164m.