It's not fair to blame G4S over the Orlando shootings
The security firm may be no stranger to controversy, but it can't be held responsible for the actions of Omar Mateen.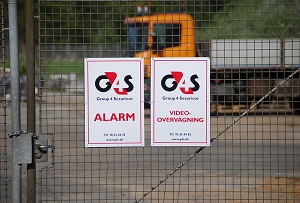 In the event of a terrible crime like the mass shooting at the Pulse nightclub in Florida, people naturally look for someone to blame. Omar Mateen, the perpetrator, is dead, which means they will look elsewhere. The obvious choices are Islamic State for inspiring or directing him, and the authorities for not stopping him. But for exactly the same reason some blame will also inevitably fall on those who knew him: friends, family, community and, yes, employer.
Mateen's employer from 2007 until his death was G4S, a fact that numerous news outlets thought worthy of a headline. Nestled in the background section of several of these stories are the controversies G4S has been involved in over the last few years, from tagging to staffing Palestinian detention centres.
No one said G4S is to blame in any way for the shooting, but the association between those two facts – G4S employed Mateen as an armed security guard and G4S has had reputational 'issues' - will not be lost on their readers. The inference could be made very easily that G4S somehow didn't vet him properly or should have picked up on warning signals.