It's not the glass ceiling that's stopping women getting to the top of business
Companies have to mend the 'broken windows' that prevent women advancing, says Jean Martin.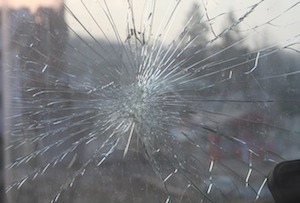 The glass ceiling, that familiar and too-often impenetrable barrier to female advancement in the workplace, is one of the most common phrases in the diversity debate. But it's an analogy that doesn't fully reflect the actual obstacles to equality today.
The reality is that female staff leave companies for a wide variety of reasons, from a range of positions in the corporate hierarchy. It doesn't happen overnight or when they reach a certain level. Women make up 51% of the non-management workforce. That goes down to 40% for first and mid-level positions, 32% at department head level and just 21% at the top executive level. Many studies have shown that ability is not the issue, as there is very little difference in leadership capabilities across genders. So what's stopping these women from moving up?
While the glass ceiling is a powerful and important metaphor, there is no one big barrier at a specific point that blocks women from fulfilling their leadership potential. A CEB survey of women found the real problem is not one, but many: a series of small issues that they can face daily, which accumulate and slow their journey, or stop their progress up the corporate ladder altogether.