It's a rich man's world: Capital in the Twenty-First Century
Neo-liberal economic policies will lead to more and more inequality and social unrest, argues the author of Capital in the Twenty-First Century. Policy makers should take heed of this important book.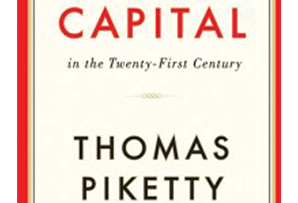 Sorry to be bossy, but you simply must read Capital in the Twenty-First Century. It's a big ask. Thomas Piketty, the French economist, who is now a global intellectual superstar, has produced a work of some 700 pages, crammed with statistics and not a little theory. Moreover, his radical thesis has been widely publicised in innumerable admiring reviews.
That thesis - in case you have been living in a cave for the past month - is as follows. It is the natural state of affairs in the free market system for returns on capital to be higher than the rate of growth of the economy (and thus the rate of growth of incomes).
As a consequence, the owners of capital and particularly the owners of substantial capital pull further and further ahead. The consequence is not merely rising inequality but - in time - a growing role for inherited wealth in determining the distribution of rewards and privilege. As Piketty says in the book's most quoted line, 'the past devours the future'.