ITV gets its claws out for the BBC
Shock: Britain's largest commercial broadcaster says its publicly-funded rival should get less money. And it's all because of Bargain Hunt.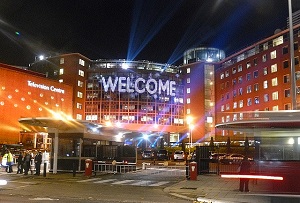 The present government isn't exactly known for its love of the BBC, or more particularly the £3.7bn it receives from the licence fee. In a spirit of open debate, however, the Culture, Media and Sport Select Committee is hearing learned opinions on whether the publicly-funded broadcaster is fit for purpose as it reviews the corporation's charter – giving the BBC's main commercial rival ITV the chance to really stick the knife in.
The BBC has gone too low brow for ITV's distinguished tastes, it seems. BBC One in particular had become 'less and less distinguishable from its rivals'. There was 'practically nothing' on the channel for lovers of the arts, while the number of documentaries had dropped 'very substantially'. The BBC, it says, has 'chased viewing share at all costs', which is contrary to its noble commitment to serve the public interest.
'It is hard to see the case to spend the licence fee on a 42nd series of Bargain Hunt, the 19th series of Homes Under the Hammer, the 16th series of Escape to the Country or the 11th series of Antiques Road Trip,' ITV said in its written submission to the committee, adding that the stimulating and unique content on BBC Three and Four should get a bigger share of the licence fee.