ITV: rising revenues and good show shock
ITV's revenues have shown a marked improvement on last year, rising 11%. It's even had a decent programme...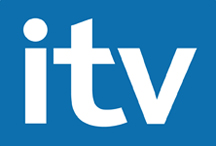 The broadcaster has posted some welcome figures for the third quarter – with revenues up to £1.45bn. Ad revenue played the strongest part in its success, rising 16% year-on-year for the first nine months.
ITV can thank the summer's World Cup and the return of the X Factor. Especially the latter: ad revenues for the fourth quarter are expected to be 10% higher than last year as we motor towards Christmas and the talent show heads to its gripping denouement. We may be squirming, but ITV is laughing - especially when it cashes the £250k cheque it's rumoured to be getting for each 30-second ad slot on the weekend of the final.
Adam Crozier's outfit is on track to outperform the overall UK TV market this year. It's even boasted a critical success in its star-studded Downton Abbey. Whatever next?