I've accepted a new job but now I've changed my mind
I am about to start a new job with my old boss but have been offered a much better one elsewhere. What should I do?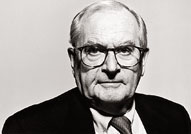 Q. Two weeks ago, I accepted a job with my old boss, who now runs her own publishing company. The contract is signed and sealed and I'm due to start in a fortnight. However, I've just been offered another job – better pay, better role, better location. It's my dream job and I'd be mad to turn it down. What do I do?

Jeremy says: Think through the consequences of either decision. If you honourably but reluctantly take the job with your old boss, you'll find it impossible to bury your resentment. Every flaw in the job you take will be exaggerated and every imagined aspect of the dream job you declined will become ever more attractive. You'll be forever comparing reality with fantasy, becoming ever more dissatisfied – and, totally unreasonably, half-blaming your boss. This could drag on for a long time.
On the other hand, if you explain your predicament absolutely honestly, and apologise humbly, you will deeply disappoint your old boss, but you'll also save her from having to live with a permanently discontented employee. I don't like advising people to go back on their word, but in this case, I think you should. Do all you can to help her find a replacement.
Jeremy Bullmore is a former creative director and chairman of J Walter Thompson London. Email him your problems at editorial@managementtoday.com. Regrettably, no correspondence can be entered into.